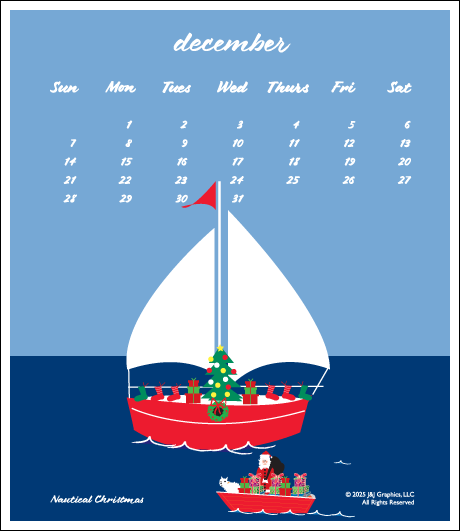 North Shore Folk Art

Gone Skiing!
Old Salem

Tidepooling in Nahant

A Walk into Swampscott

What a View!

Happy Fourth of July!

Waldron Street House and Garden, Marblehead

Carcassonne

Halloween in Salem

Thanksgiving Rivalry
Old North Church at Christmas
Visit the charming, seaside communities of Marblehead, Nahant, Salem, and Swampscott. Walk in the paths of history throughout the year. Select desired quantity, then click Add to Your Shopping Cart. Quantities can be changed in the Shopping Cart. $16.00 per jewel case calendar.